Out Now: That's Where It's At! by Canadian Blues & Roots Artist Michael Jerome Browne
That's Where It's At! released on Borealis Records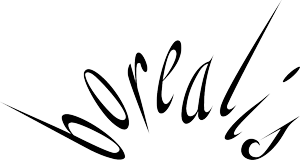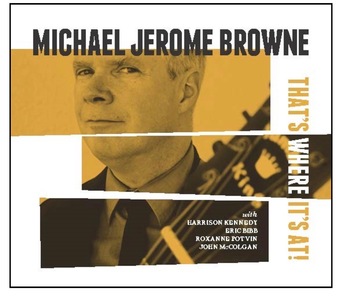 Get That's Where It's At! on iTunes
"He is a string wizard, deftly moving between and blurring the edges of his chosen genre with some conventional folk and Americana/singer-songwriter touches.
Browne's bold-sounding guitar playing is what has set him apart from 'the also rans' within the crowded Canadian blues scene. He's an impressive, capable vocalist, and one of my favourites, but his guitar playing—all fingers, no picks—is completely enchanting."
– Fervor Coulee
"…Browne strips down soul music from various eras and delivers the roots of it all in a most elegant fashion...he's totally a cat that you can't miss out on if you call yourself a roots fan."
– Midwest Record
Michael Jerome Browne
is a three-time Canadian Folk Music Award winner (Traditional Singer, 2015; Solo Artist, 2012 & 2008), Maple Blues Award winner (with 32 nominations since 1999), Kerrville (Texas) New Folk Finalist, Four-time Juno Award Nominee in both the Roots/Traditional and Blues categories. He is a multi-instrumentalist, a songwriter, and a living encyclopedia of American Roots music.
That's Where It's At!
is Michael Jerome Browne's latest collection, focusing on soul music through the lens of a traditional blues player. Recorded largely live off the floor in Sherbrooke and Montréal (Québec) and Hamilton (Ontario), Michael's fingerstyle guitar and warm, unaffected vocals are front and centre, accompanied only by John McColgan's funky drumming on five songs.
That's Where It's At!
is the new album on Borealis Records, available February 8, 2019. This album focuses on the connection between blues and soul, the stripped-down accompaniment consisting only of Michael's guitar, with drummer John McColgan on five tracks. Vocal guests include Harrison Kennedy, Roxanne Potvin and Eric Bibb. Five originals are mixed in with songs from Sam Cooke, Bobby "Blue" Bland, Al Green, and Stevie Wonder, as well as two spirituals from way back- the roots of gospel and soul.
To celebrate and share this outstanding new recording, Michael Jerome Browne will be on tour throughout Canada in the coming months, starting with industry showcases at both Blues Summit Nine in Toronto and Folk Alliance International in Montreal.
Feb. 21 - Mississippi Queen Foods, Hamilton ON
(w/special guest Harrison Kennedy)
Feb. 22 - Hugh's Room Live, Toronto, ON
(w/special guest Harrison Kennedy, Michelle Josef on drums)
Feb. 23 - Greenbank Folk Society, Greenbank, ON
March 9 - La Vitrola, Montréal QC
(w/John McColgan, drums)
March 13 - Irene's Pub, Ottawa, ON
(w/special guest Harrison Kennedy, John McColgan on drums)
May 3 - Rogue Folk Club, Vancouver, BC
(w/Tim Williams, Cecile Doo-Kingue, Paul Pigat)
May 4 - House Concert, White Rock, BC
May 5 - 11- Hornby Island Blues Workshop
May 12 - Duncan Garage Showroom, Duncan, BC
May 13 - Ground Zero Acoustic Lounge, Parksville, BC