I just had the opportunity to review the most recent release, City Soul, from Russ Green and it's cool. Opening with pumped up boogie track, First Thing Smokin, Russ Green is off to a great start leading the way on vocal and harp. Backed by Giles Corey on guitar, Marvin Little on bass, Ricky Nelson on drums and Joe Munroe on B3, this is a hot starter. The Edge has a great raspy guitar vamp that sets the tempo on this lightly funky track. Green has a soothing voice and plays crisp harp riffs, offset by a tight bottom. Eric Bibb adds his signature vocals and guitar on Goin' Down South blends nicely in the style of the balance of the release. Hi steppin' R&B track, Lover Man, has a super groove and with a cool balance of rhythm guitar, vocal and harp, is one of my favorites on the release. With a modified funky (almost calypso) beat, Up From The Bottom has a cool bluesy feel and soulful vocals. Somethin' New shifts seamlessly from James Brown to blues to R&B. Nice. Wrapping the release is Love To Give with bluesy vocals, harp highlights, guitar rhythm and a drum chaser. This is a cool closer for a nice release.




If you support live Blues acts, up and coming Blues talents and want to learn more about Blues news and Fathers of the Blues, Like ---Bman's Blues Report--- Facebook Page! I'm looking for great talent and trying to grow the audience for your favorites band!
-
"LIKE"
For added exposure - Blues World Wide Group
"LIKE"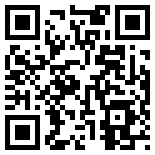 "Like" Bman's Facebook page and get support for your favorite band or venue - click
HERE